The Promiseland Trust comprises community members of Walvis Bay and is managed by a Board of Trustees.
Yvette Greef - Chairperson

Yvette is currently employed at Freddie Fish Processors (Pty) Ltd as the General Manager. She also serves on the Deep Sea Development Trust, a fund that assist the youth and elderly. She brings a wealth of organizational, accounting and management experience to the Trust.





Audrey van Antwerpen - Vice-Chairperson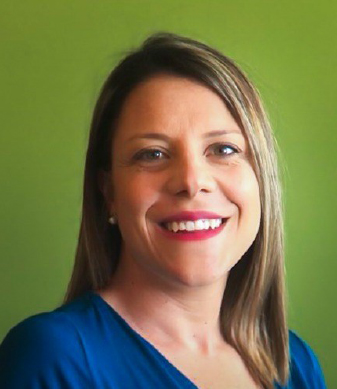 Audrey is a qualified chartered accountant and currently employed as a senior manager by PwC Namibia. She is involved in various charity projects on an ongoing basis. With het passion to serve and her heart for people, Audrey firmly believes that one should strive to be the change you wish to see in the world.
---
Trudi van Rooyen

Trudi is currently employed at Manica Group Namibia as General Manager: HR. Trudi is director of Namibia LifeChange Centers Foundation and serves on Manica's Social Responsibility Committee as well as the Pandula Trust, an employee funded trust to assist the needy.







---
Michelle Wilson

Michelle is the Admin Manager and Bookkeeper at Binnacle Marine Consultancy CC and does Bookkeeping for a few small companies in Walvis Bay. She is the Secretary and Treasurer for the local running club and likes sport. She is the Regional Ambassador Namibia at parkrun South Africa. She loves doing charity work and serves on the organizing committee of the annual His House Tri Sport Event.



---
Tobi Nel

Tobi is the Pastor at Walvis Bay Community Church. He obtained a B.A Degree at the University of Potchefstroom in 1996 and went on to study theology, thereby gaining a B.Th degree at the University of Stellenbosch in 1999. His previous posting was at Francistown Independent Church in Botswana. His involvement ranges from feeding of children, orphans and vulnerable children and the elderly.






---
Brynard Kotze

Brynard is a senior Architect at Brynard Kotze Architects Inc. He also serves as a Managing Director of a Property development company, PhinCon Enterprises, and Managing Director and Board member of a development, mining, construction and property group, Zillion Investment Holdings. Also actively involved in community upliftment, Brynard is the Chairman of the Martyrs for Christ in Namibia.



---
Dries van Zyl

Dries is currently employed at EBH Namdock as the Financial Manager. He started his career at a rural auditing firm in South Africa before joining Ernst & Young Namibia where he progressed to Senior Manager Level. He is also a qualified Chartered Accountant in Namibia



Jon Allen

Jon Allen Jon is self-employed, dually in the fields of Project Management and Training. Jon holds qualifications in Project Management, Marketing and Communications, having specialised in behaviour -change and demand-creation. Of all projects and activities, working towards the upliftment and empowerment of people in general, is a privilege he appreciates and values most.



Jenny Esterhuyzen - Project Coordinator

Jenny is currently operating and managing the Promiseland Project & Centre. With a background in agricultural entrepreneurship, she developed a strong sense of devotion to health and the well-being of our community. She is passionate about sustainably which stems from her social awareness and enthusiasm to contribute in a meaningful way to the less fortunate and the environment.

---