The Promiseland Trust comprises community members of Walvis Bay and is managed by a Board of Trustees.
Pieter is the current Chairman of the Trust. As Managing Director for Etosha Fishing Corporation (Pty) Ltd, Greeff brings a wealth of organisational, accounting and management experience to the Trust. His past employment featured managerial and financial positions in the logistics and fishing industry. He has been involved in a number of charity actions, and dedicated himself to assist in all efforts that address the plight of children and the destitute.
Tel: +264 64 215 603
Cell: +264 81 124 2462
E-mail: pgreeff(at)etoshafish.com.na
---
Tobias Nel
Tobias (Tobie) as a Senior Pastor at the Walvis Bay Community Church. He obtained a B.A. Degree at the University of Potchefstroom in 1996 and went to study theology, thereby gaining a B.Th degree at the University of Stellenbosch in 1999. His previous posting was at the Francistown Independent Church in Botswana, and in the past 11 years has been actively involved in various charity actions and community service. His current involvement ranges from care and feeding of small children, orphan and vulnerable children to the elderly.
Tel: +264 64 200 222
Cell: +264 81 228 1321
E-mail: tobinel(at)iway.na
---
Magda Nel
Married to Tobias Nel, Magda is involved in The Promiseland Trust as coordinator. During the couple's stint in Botswana she headed the Children's Ministry and has also been actively involved in charity and community service, including as a CEF Missionary in Madagascar for one year working in orphanages.
Tel: +264 64 200 222
Cell: +264 81 452 9690
E-mail: tobinel(at)iway.na
---
Jeremia Brynard Kotze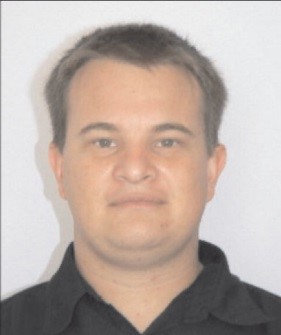 Brynard is a Senior Architect at KB Designs Architects & Associates. He also seves as Managing Director of a property development company, PhinCon Enterprises, and as Managing Director and board member of a development, mining, construction and property groups, Zillion Investments. Also actively involved in community upliftment, Brynard is the Chairman of the organisation Martyrs for Christ in Namibia.
Tel: +264 64 207 688
Cell: +264 81 274 5712
E-mail: info(at)kbarchitects.com / b.kotze(at)zillionholdings.com
---
Dries van Zyl
Dries is currently employed at Elgin Brown & Hamer Namibia as the Accounts Manager. He started his career at a rural auditing firm in South Africa before joining Ernst & Young Namibia where he progressed to Senior Manager Level. He obtained his Hons B Compt from UNISA and is a qualified Chartered Accountant in Namibia. He serves as the chairman of Elgin Brown & Hamer Namibia's Donations & Sponsorship committee and also serves as counsellor to students at a local church.
---
Trudi Jane van Rooyen
Trudi is currently employed at Manica Group Namibia as General Manager: Human Resources. She started her career in the insurance industry and later joined the mining sector as a Senior Training Office at Rössing Uranium. She holds an Honours degree in Industrial Phycology from UNISA. Trudi is a director of the Namibia LifeChange Centres Foundation (an incorporated association not for gain) and serves on Manica's Social Responsibility Committee as well as the Pandula Trust, an employee funded Trust to assist the needy.
Tel: +264 64 275 540
Cell: +264 81 129 2010
E-mail: trudi.van.rooyen(at)manica.com.na
---
Ronald Einbeck


Ronnie is currently the Regional Manage for the Coastal Area of Standard Bank Namibia Ltd. He has completed the Senior Managers Program at the University of Stellenbosch. He has been in the Banking Industry for a number of years where he held managerial positions in different towns. His heart for the poor and the needy in spirit has allowed him to serve on a few charity organisations' boards in the past, looking after the vulnerable and orphans. He hopes to continue doing this and making a difference in the lives of people.

Cell: +264 81 122 3116
E-mail: Ronnie.Einbeck(at)standardbank.com.na


---