The Promiseland Trust comprises community members of Walvis Bay and is managed by a Board of Trustees.
Luther Mostert (Chairperson)
Luther is the current Chairman of the Trust – As Managing Director of Walvis Bay Ship Chandlers (Pty) Ltd and Namibia General Suppliers (Pty) Ltd. He is a result driven, self-motivated and resourceful person with a proven ability to develop and strengthen teams in order to maximise company profitability and efficiency. Experience leading and growing all sectors of a business to make it a dynamic and progressive organisation. Possessing excellent communication skills and able to establish sustainable and profitable relationships with customers, suppliers and stakeholders across the world. With his proven track record, he is committed to the Promiseland Trust to change the way the business world sees Non Profit Organisations, not just giving to resolve, but invest to prosper.
Cell: +264 81 148 8084
E-mail: luther(at)wbsc.com.na
---
Audrey Van Antwerpen (Vice Chairperson)
Audrey is a qualified chartered accountant and currently employed as a senior manager by PwC Namibia. She obtained her B.Accounting degree from the University of Stellenbosch in 2009 and continued to complete her honors degree in Accounting in 2010. She completed her articles with PwC in January 2014. She is involved in multiple charity projects on an ongoing basis and acts as a board member on the Erongo Social Services of Walvisbay. She also serves as a Treasurer on the Jonathan Jacob Project. With her passion to serve and her heart for people, Audrey firmly believes that one should strive to be the change you wish to see in the world.
Tel: +264 64 217730
Cell: +264 81 333 5452
E-mail: audreyvanantwerpen(at)gmail.com
---
Tobias Nel


Tobias (Tobie) as a Senior Pastor at the Walvis Bay Community Church. He obtained a B.A. Degree at the University of Potchefstroom in 1996 and went to study theology, thereby gaining a B.Th degree at the University of Stellenbosch in 1999. His previous posting was at the Francistown Independent Church in Botswana, and in the past 11 years has been actively involved in various charity actions and community service. His current involvement ranges from care and feeding of small children, orphan and vulnerable children to the elderly.

Tel: +264 64 200 222
Cell: +264 81 228 1321
E-mail: tobinel(at)iway.na

---
Jessica Mostert


Jessica is the former Project Coordinator of the Trust and decided after a period of four years to give up her roll and serve on the Trust . She now is the owner of a Container Rental Company and has 16 years' experience in the cooperate sector (Profitable and Non Profit). With her deep compassion for children and having her own three children she thrives to improve the life of every young Namibian. She is still chasing her dream to become a Midwife and wants to contribute towards the 2030 Vision of the Namibian Government to reducing the maternal and infant morbidity and mortality rate. On the Trust her current portfolios are Project Liaison and Personal Relations.

Cell: +264 81 200 7599
E-mail: jessica(at)bsc.com.na


---
Jeremia Brynard Kotze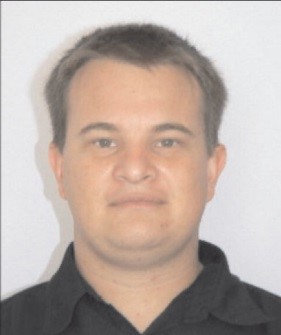 Brynard is a Senior Architect at KB Designs Architects & Associates. He also seves as Managing Director of a property development company, PhinCon Enterprises, and as Managing Director and board member of a development, mining, construction and property groups, Zillion Investments. Also actively involved in community upliftment, Brynard is the Chairman of the organisation Martyrs for Christ in Namibia.

Tel: +264 64 207 688
Cell: +264 81 274 5712
E-mail: info(at)kbarchitects.com / b.kotze(at)zillionholdings.com


---
Dries van Zyl



Dries is currently employed at Elgin Brown & Hamer Namibia as the Accounts Manager. He started his career at a rural auditing firm in South Africa before joining Ernst & Young Namibia where he progressed to Senior Manager Level. He obtained his Hons B Compt from UNISA and is a qualified Chartered Accountant in Namibia. He serves as the chairman of Elgin Brown & Hamer Namibia's Donations & Sponsorship committee and also serves as counsellor to students at a local church.





---
Trudi Janse van Rooyen


Trudi is currently employed at Manica Group Namibia as General Manager: Human Resources. She started her career in the insurance industry and later joined the mining sector as a Senior Training Office at Rössing Uranium. She holds an Honours degree in Industrial Phycology from UNISA. Trudi is a director of the Namibia LifeChange Centres Foundation (an incorporated association not for gain) and serves on Manica's Social Responsibility Committee as well as the Pandula Trust, an employee funded Trust to assist the needy.

Tel: +264 64 275 540
Cell: +264 81 129 2010
E-mail: trudi.van.rooyen(at)manica.com.na


---
Yvette Greeff


Yvette Greeff is currently employed at Freddie Fish Processors (Pty) Ltd as the General Manager. She brings a wealth of organisational, accounting and management experience to the Trust. She also serves on the Deep Sea Development Trust, a fund that assist the youth and the eldery.

Cell: +264 81 127 0200
E-mail: greeffp(at)iway.na


---